In the online world, Australian businesses are under attack.
Is that email safe to open? Is that website safe to visit? One bad click can be all it takes for hackers to take control of your business.
They can encrypt all of your cloud accounts, emails and files and demand a ransom. They can trick your customers and suppliers into paying into hacker-controlled bank accounts. They can login to your online banking and websites like Amazon and conduct transactions as you.
Or they can just delete everything, leaving you with nothing.
​89% of Australian businesses were hacked in 2018.
​$2,000 to $930,000+ paid to hackers in ransom or to scammers by mistake.
​Small businesses are an easy target for hackers and are the victim of 43% of all cyber-crime.
​22% of small businesses that were breached went backrupt.
​87% of business owners think their business is safe because they use antivirus software.
Carbon Black Australian Threat Report, Beazley Breach Briefing 2019, Verizon 2019 Data Breach
It takes 20 years to build a reputation and few minutes of cyber-incident to ruin it.
— Stephane Nappo, Global CISO of the Year 2018
Eftez — the Small Business Cyber-security Solution.
Running a small business is hard enough without having to worry about hackers. Eftez is the cyber-security solution designed to meet the needs of small businesses.
Trust the experts to help you get the products, services, training and support you need to survive the next cyber-attack.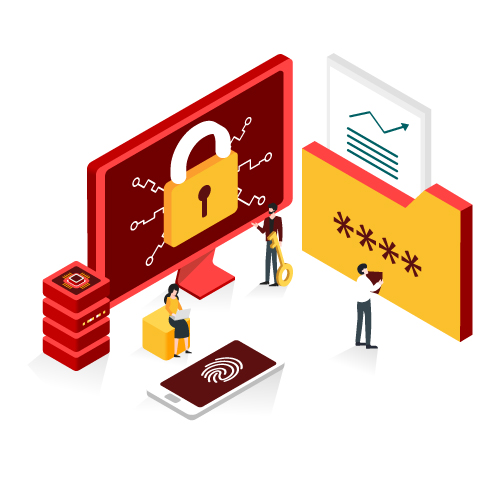 ​Get the products & services you need to stay safe online
​Professionally installed by experts
​Ongoing training & support for you and your staff
EFTEZ PACKAGES
starting from $2500 inc GST
12 months protection for up to 5 users, 5 computers and 250GB data
plus a free upgrade to 500GB for the first 100 orders of 2020
Buy now
It's made a big difference to our business. The security features are seamless and intuitive enough for normal people like us to understand and control. We don't have to remember lots of different passwords and internet hackers don't scare us anymore.
— Ed Dunphy, New Line Structures